Ok, so why is it that I feel I have to hide my Christianity? I'll tell you why. Because each and every time I read a website where someone publically states their Christianity (with statements such as "A friend of Jesus" or "Walking through life with God"), that person goes on to later make some horrific comment against homosexuality, or poverty, or racial issues, etc. Each time I hear the Republicans on TV talk about God, I cringe. God is about love and forgiveness, not about blaming the national deficit on the poor.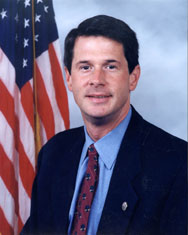 So every time I see God mentioned online, it seems like He is being used by some kind of radical, right-wing dipshit to prove some idiotic opinion or half-backed idea. One US senator (David Vitter, Republican), when talking about hurricanes, even said:
"
Unfortunately, it's the crossroadswhere Katrina meets Rita. I always knew I was against same-sex unions.
"
Ha, ha, ha. I'm in stitches here. Stitches that I required after trying to tear my own fucking spleen out of my body, rather than have to live in a world where intolerant bastards like Vitter can spout off like that.
They say that opinions are like assholes, in that everyone has one. Apparently, nowadays, those assholes are not constrained by clothing, and are free to travel around in public, farting their methane-enhanced idiocy around for all to enjoy. Senator Vitter is, in my opinion, no better than someone who farts on an elevator and then giggles.
So, because of bastards like Vitter (and other small groups, like the REPUBLICAN PARTY), the world tends to see Christians as intolerant, homophobic, insensitive and just plain stupid. Which makes the rest of us Christians (you know, the reasonably intelligent and tolerant ones) feel like idiots for being associated with these syphalitic twats.